Wednesday May 18th, 6pm-10pm ~ DPA Instructor Eric Sahlin  $50 per person
At Adobe Systems as a contractor in 2007 – 2008, I had the privilege of working on Photoshop and Bridge.
I will cover the ever evolving changes to the program including:
Complex selecting
Content-Aware Fill tool
Pro HDR Imaging
New painting effects
Upgrade of raw processing
Mini Bridge
Auto Lens correction
Puppet Warp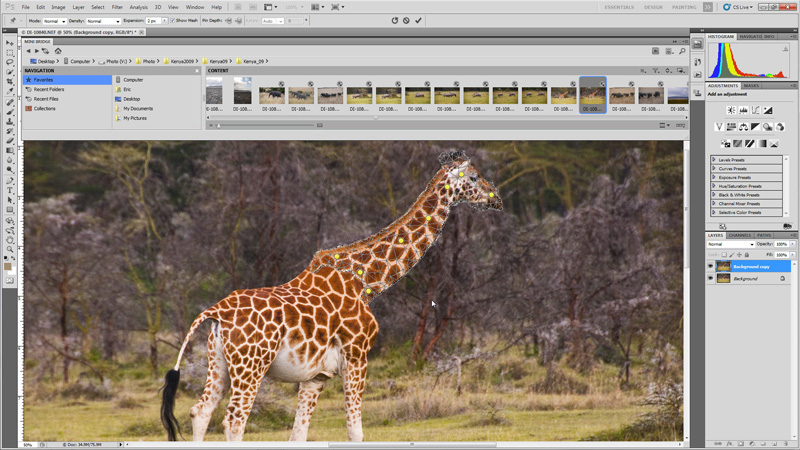 I will do a deep dive into these features and how they will improve you output. This course is meant for intermediate and above users of the program. Please bring your Mac or PC Laptop, loaded with Photoshop CS5 to the studio (a free trial is available at Adobe).

The studio is located at 309 4th Street #108 Oakland, CA
Register online at: www.digitalphotoacademy.com, or via email: info@digitalphotoacademy.com, or Toll Free: 877.372.2231 begin_of_the_skype_highlighting 877.372.2231 end_of_the_skype_highlighting.
This also makes a great gift for the photographer in your life. Gift certificates are available from DPA.