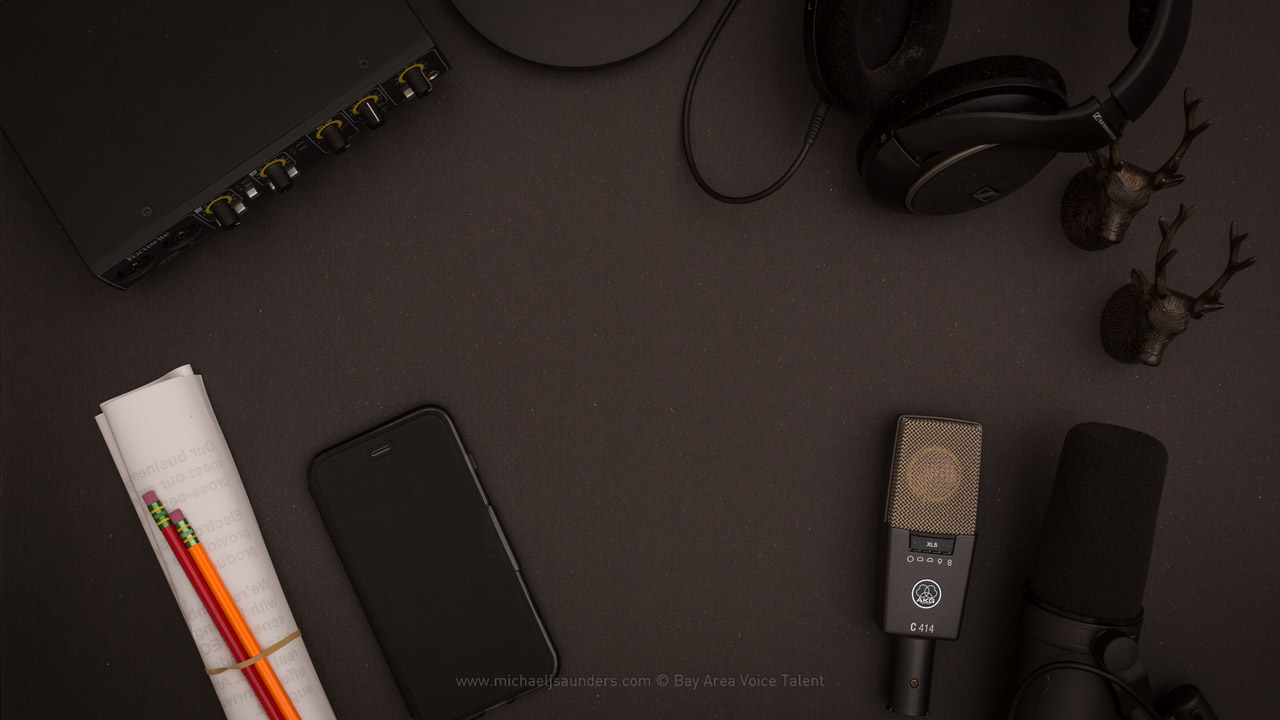 Occasionally, I'll get the odd call to shoot a still life in my studio in Jack London Square. Although it's small it's surprisingly versatile. We've shot as large as a 3-piece furniture set there.
I got an unusual call from a local voice over talent; Michael Saunders. He is redesigning his website and wanted some photographs to act as wall paper (the page background). We kicked around a couple of ideas until we alighted upon a desktop motif. He brought over some of his gear and we set up a mock VO desk set up.
We wanted an overhead as if the talent was looking down upon the table. In order to make the background as unobtrusive as possible we went with a dark, muted tones and very softly lit approach.  We took some of his gear, script, cell phone, pencils, etc. and artfully formed a fulcrum in the center.
We spent quite a bit of time rearranging the objects with micro-movements but eventually we got it to where we both said "Yeah, that's it".
It was a fun shoot and Michael was great to work with.