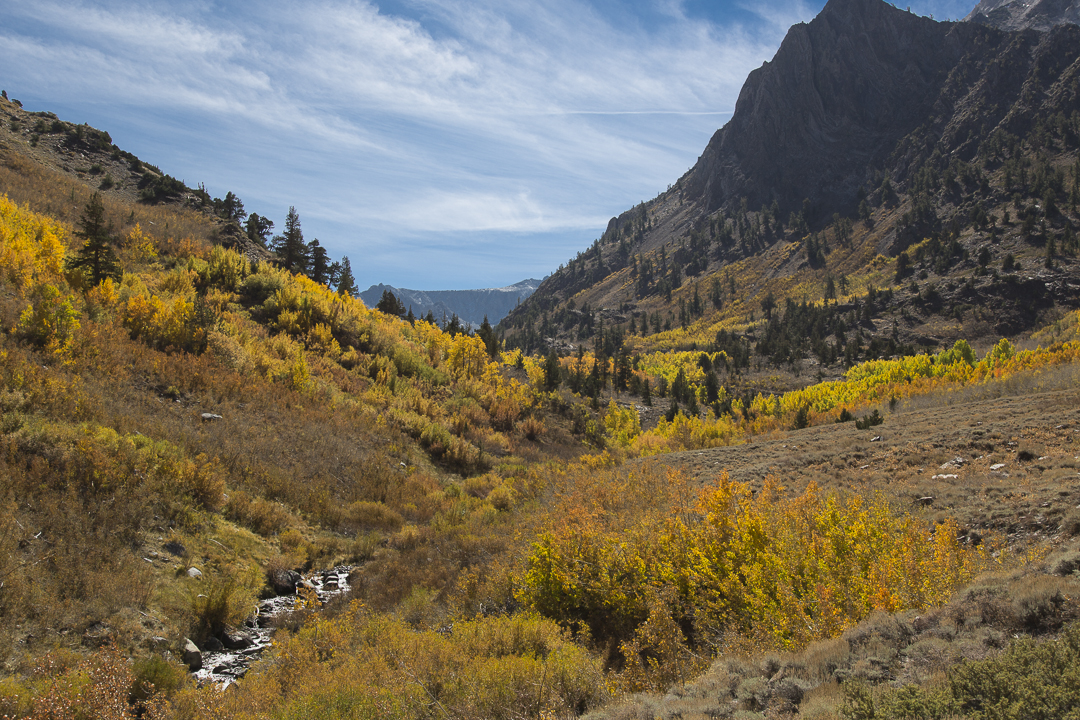 For more than two decades, I was hoping to go up to the Eastern Sierra to photograph the fall foliage. Either I was too busy or I just missed the narrow 2-3 week window out of neglect. This season, a photo buddy and I just marked it in the calendar and preplanned the trip –novel idea. The weather and the advance of Winter cooperated and we spent 3 full days traveling the Highway 395 corridor for all the great colors.
We stayed in Mammoth Lakes because it offered the most choice in accommodations and was about central to the travels. We used the guide provided by the Mono County Tourism board and talked with locals to find what was most turned at the time.
I brought along my dedicated IR point and shoot which rendered some interesting images especially in Bodie.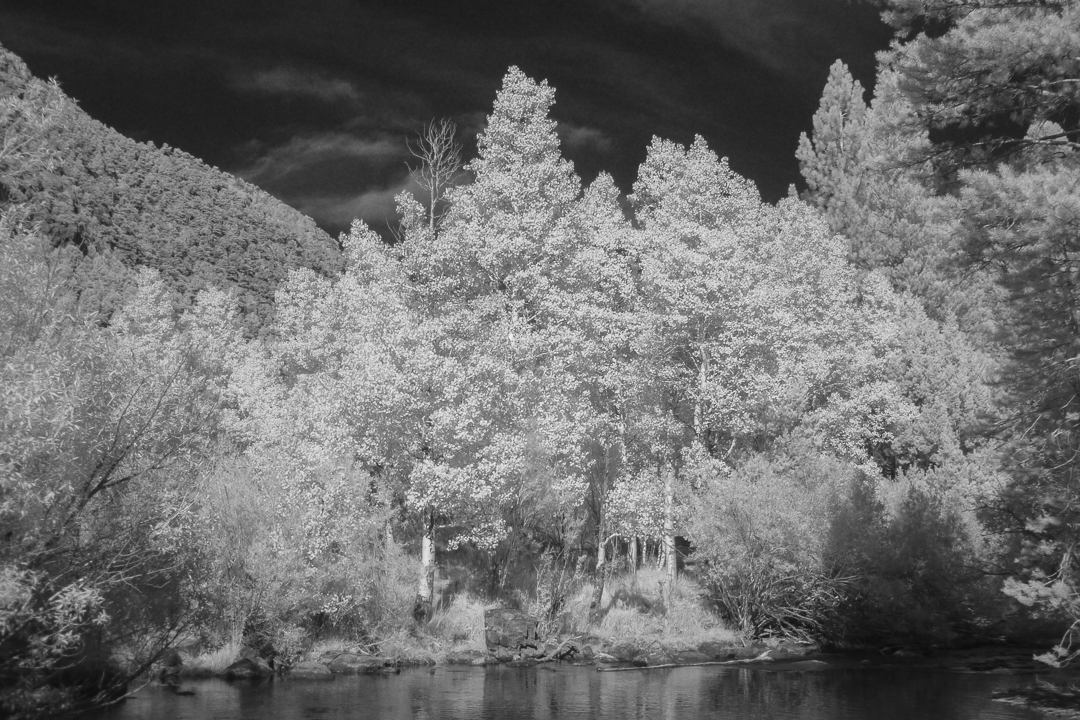 The complete gallery can be seen here: