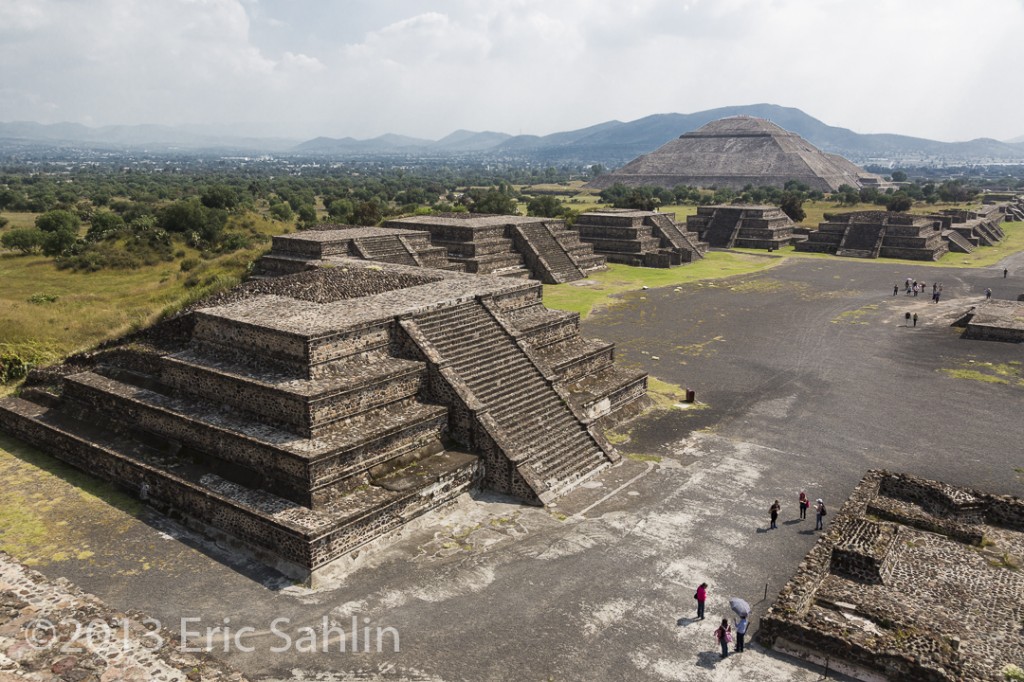 I've heard all the reasons not to go to Mexico City: the overpopulation, the noise, the smog, the crime, etc. but we were on our way to another Mexican Riviera resort vacation and I felt the need for something more cultural along the way. In my research I found an amazing amount of interesting sites and attractions in and around the city. Although we only spent four days there it would have easily filled seven days of attractions and adventures.  Mexico City is a world class metropolis and deserves more credit than it gets.
We stayed right on the Zocalo (city center) and there were many things to see within walking distance -which was good because the inner city traffic rivals a Bangkok rush hour. We stayed at a very posh, French Style hotel called the Gran Hotel Ciudad de Mexico for a mere $70 a night. There was never a time that we felt as if we may be assaulted and everyone was very warm and friendly. We did take a tour excursion to the Pyramids and although we did stop at a few curio shops along the way, it was still good. The culture is ever present in the city from the unbelievably stunning modern art to the ballet and symphonies. There was even a book fair that occupied the complete main square the entire time we were there.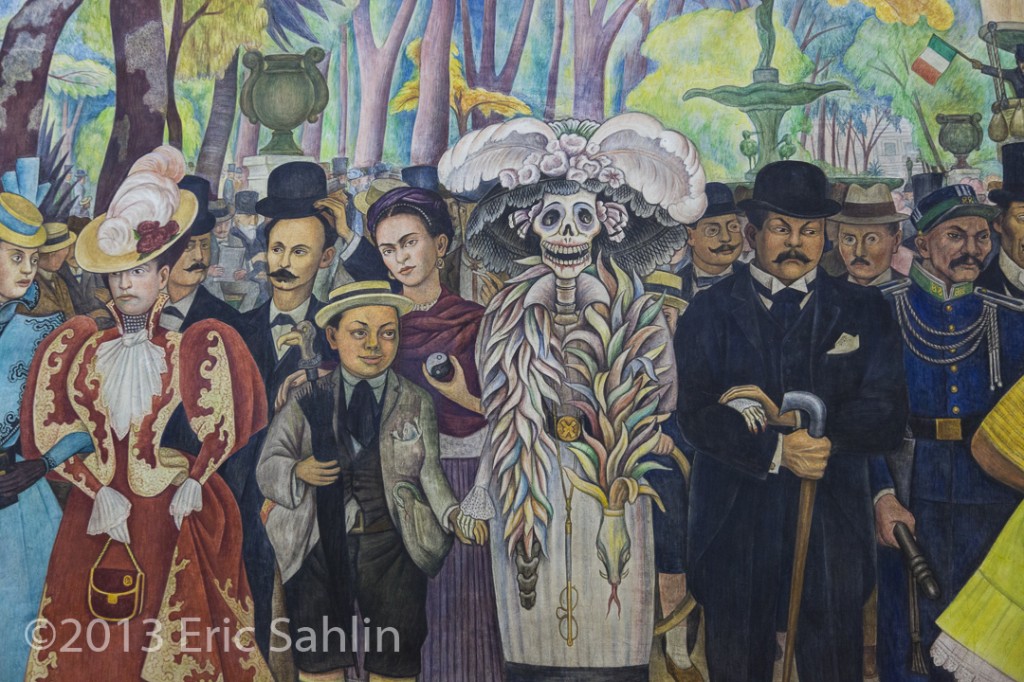 Highlights were the Temple Mayor museum, the Diego Rivera museum, the Palace of Fine Arts, La Casa Azul and of course the pyramids at Teotihuacán. If you are traveling through for any reason and can do so, spend some time in Mexico's capitol -it just may surprise you.