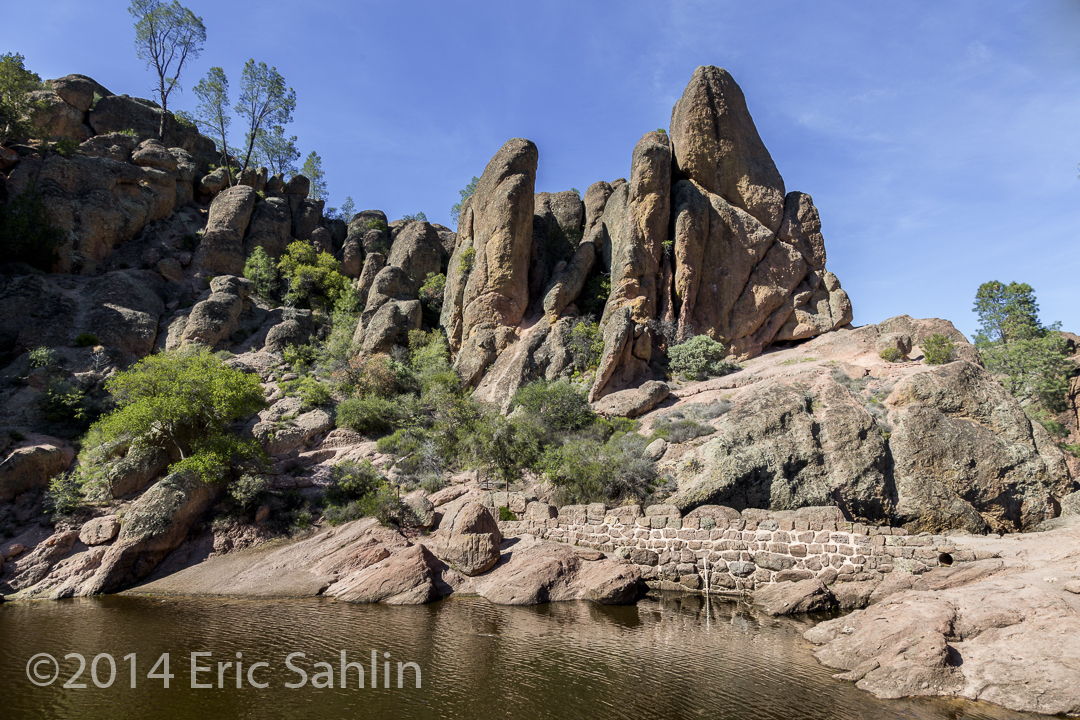 Pinnacles had been on my radar at least a couple of years before becoming America's newest National Park.  It's rhynolitic lava spires, talus caves, condors and remarkable proximity had been singing their Siren song for quite a while.  But now that it had become part of the National Park system, it was time to act upon it before it became too popular and inevitably too crowded.  The National Park status is important because they are set apart by Congress for the use of the people of the United States as opposed to National Monument status which are areas reserved by the National Government because they contain objects of historic, prehistoric, or scientific interest.
The park is known for its astonishing geology. About 23 million years ago a massive volcano spewed lava in massive molten chunks in what is now the Los Angeles County. It was then transported to its current location (just 80 miles south of San Jose) via the San Andreas fault on a geologic time line. The lava cooled and years of erosion created tall pink spires while allowing huge boulders to fall and wedge themselves into the narrow canyons forming tenuous roofs for the talus caves.
Last April, a friend and I finally heeded that Siren call and set out for an over nighter in the park. It didn't disappoint; we hiked the caves at Bear Gulch the afternoon of the day we arrived and did the climbs of the High Peaks Trail in the coolness of the next morning.  Although the camping areas are a little exposed, they are quite reasonable for a stay of a couple of nights. Although we never saw the much vaunted condors, the magnificent scenery of the hikes more than made up for it.